Video on DVD
Would you like to have a real memory for our common paragliding tandem flight and to show your friends a movie from your flight?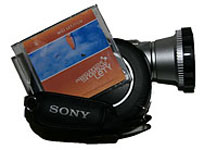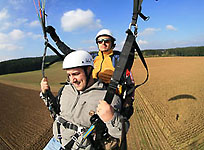 As the only company in Czech republic we can offer you an original DVD movie from our tandem flight.
The camera is  controlled directly by the pilot through a special camera mounting. While you will enjoy all phases of flight as launch, flight and landing, the camera you will always shoot it from different angles and perspectives.
This is the authentic video tape without post editing. You do not have to wait for editing, you will get your DVD disc within half an hour after landing!
Price: 40 €
Have a look fot the promo clip. More short movies can be found in our Videogallery.